Shipping and Deliveries
What shipping methods do you offer?
Depending on where you live, we either deliver to your home (Metro-Atlanta), deliver to a central pickup venue in a Southeastern city, ship a pallet-load (in a refrigerated truck) to our appointed agent for multiple customers in a city, or ship via Fedex Ground or Fedex Standard Overnight to individual customers throughout the continental United States.
1. Metro-Atlanta Customers: (Atlanta Deliveries) We deliver to numerous zip codes in Atlanta. Please click on Atlanta Deliveries to obtain the delivery day-of-the-week for your zip code and the relevant delivery charges.
2. Plant pickup: You are welcome to pick up your assembled order at our plant conveniently located 1 mile North of the Buford Highway exit of interstate I-285 (see map). Please note that our facility is a meat processing plant and we do not currently have a storefront, so while we will gladly take you on a tour of our facility when you pick up your pre-submitted order, we do not cater to walk-in customers. As an incentive to customers to pick up their orders from our plant, we apply a plant pickup discount of $7.50 for all orders over $150 in value. This is an ideal solution for customers that are passing through Atlanta or for customers that live in Atlanta but prefer to pick up their orders. Should you wish to pick up an order, please be sure to submit the order at least 4 hours before your intended pickup time. If you submit your order using our website, and wish to pick up your order on the same day, please also call us if you can to give us a "heads-up". We are open for business Monday through Thursday from 8:00 AM through 5:30 PM and on Fridays from 8:00 AM through 12:00 (noon).

3. Out-of-Town Southeastern delivery customers and delivery schedule: Griller's Pride delivers to numerous Southeastern cities using our own trucks typically every 4-6 weeks and typically on Sundays. Please refer to our Out-of-Town Delivery Schedule to see when the next delivery is to your city, and where the pick-up venue is.
4. Pallet-Load Shipping: We also ship pallet-load orders to selected cities throughout the United States whereby we pack each customer's order in seperate boxes, load these boxes on a pallet together with other customers' orders and ship the pallet using a frozen shipping carrier. The pallet(s) are delivered to our agent in each city and our customers pick up their orders from the particular agent who is centrally located within the Jewish areas of each of these cities.
This shipping method minimizes the shipping charges but generally requires a minimum of 20 customers for it to be viable. We are always looking for new cities to introduce this service and if you are interested in becoming a Griller's Pride agent and your city can support this minimum number of customer orders, we would be delighted to discuss this possibility with you. Please contact me (Peter Swerdlow) at 770-454-8108.
5. Fedex Shipping Customers: We ship Fedex Ground or Fedex Standard Overnight to our customers throughout the continental United States that live in cities to which we do not deliver or cities with which we do not have a Pallet-Load Shipping program. We ship our products on dry ice in specially designed insulated containers to ensure that everything arrives at your doorstep in perfect condition. Fedex shipping orders are dispatched on on Mondays and Tuesdays. We ship either Fedex Ground (if you are within a 2-day transit zone) or Fedex Standard Overnight (if the transit time is 3 days or more for Fedex Ground). Should you prefer, we will gladly ship Fedex Standard Overnight even if your order could be shipped Fedex Ground to your zip code within the 2-day transit time limit.
FEDEX GROUND BUSINESS TRANSIT DAYS FOR OUTGOING SHIPMENTS FROM GRILLER'S PRIDE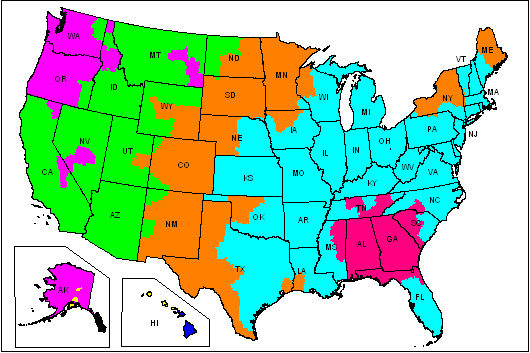 Fedex GROUND Transit Days

Next Business Day
4th Business Day
2nd Business Day
5th Business Day
3rd Business Day
6th Business Day
5.1 What do you charge for Fedex shipping?: Shipping Calculator
We do not entice you by offering "amazingly" low shipping rates while building the actual shipping costs into the item price. Our shipping charges are calculated to just cover the cost of the specially designed insulated container, the dry ice and the actual Fedex shipping charge and no more. This way, you the customer know what you are paying for each item versus what it is costing to ship.
The shipping charge for Fedex Ground is 17.5% of the order value with a with a minimum of $35, (which provides for up to $200 worth of product).
The shipping charge for Fedex Standard Overnight is 50% of the order value with a minimum of $100 (which provides for up to $200 worth of product).
To establish the transit time (and therefore the appropriate shipping method) as well as the shipping charge, please click on our Shipping Calculator. It is a simple Microsoft Excel spreadsheet and once it opens, maximize both windows and simply enter your zip code and the approximate value of your order. When you are done, simply close the spreadsheet without saving it. Very soon, the spreadsheet will be integrated into our checkout page.
Once you have entered your order, please indicate which shipping method you need (or prefer) in the drop-down list on the check-out page: Fedex Ground or Fedex Standard
5.2 Do I have to be home to receive my Fedex delivery?
Providing you live in a single-family residence, Fedex will leave your delivery outside your front door. If you live in an apartment complex especially one with access control, please organize ahead of time with the doorman or property staff to receive your order if you are not going to be home. If there is no access control to your front door and you live in an apartment, simply leave a note on you door to fedex authorizing them to leave your delivery but please do not forget to write your name, the date and sign it (if you want Fedex to leave your parcel there if you are not going to be home).
5.3 How long will the meat/poultry remain frozen outside my front door?
We pack enough dry ice in the specially designed insulated container to keep your product at least close to frozen for 60 hours (2.5 days) even in the heat of Summer. Therefore, please be sure to bring it inside and cook it or refrigerate it or keep it frozen by midnight on the day that it arrives. On very rare occasions, Fedex may deliver a day late, in which case, as long as the meat is below 45 Fahrenheit, it is fine to use, refrigerate or freeze. Griller's Pride can take no responsibility for shipments that are delivered within the stated transit time but the customer forgets to use, refrigerate or freeze the shipment.
5.4 Shipping of non-perishable items only: ("Biltong" and/or "Drywors")
"Biltong" (South African Beef Jerky) and/or "Drywors" (dried extra lean sausage) does not need to be shipped frozen or refrigerated. If you are only ordering either or both of these 2 items and can wait for up to 7 days for the order to arrive, we can ship these using the United States Postal Service (USPS) at extremely low rates:
Up to 1 lb of a combination Biltong and/or Dry Wors: $10.00
1 lb to 12 lb. of a combination Biltong and/or Dry Wors: $15.00
5.5 Payment for Fedex shipping orders
For Fedex shipping orders, we only accept payment by Visa, Mastercard, and American Express credit/charge cards (i.e. not checks). Although Griller's Pride will charge the card on the day that the order is dispatched, please be assured that should there be a service failure on the part of Fedex or should there be a problem with the order, Griller's Pride will uphold its policy of doing everything reasonable to ensure your complete satisfaction.